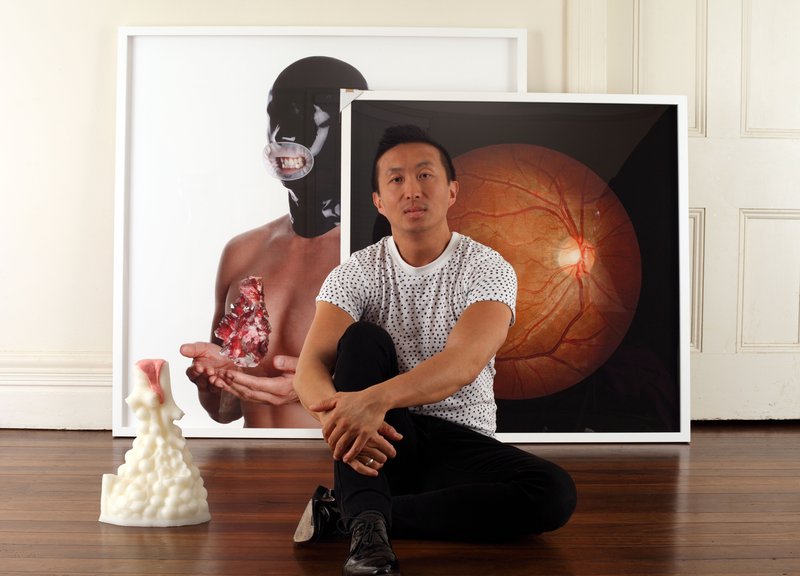 Owen Leong_image credit & courtesy of Amadeo Marquez-Perez and NAVA Art Wires
From 3 - 20 December 2014, Artereal Gallery will be presenting a solo exhibition by Owen Leong.
Exploring the body as a physical site of exchange for social, cultural and political forces, Leong's exhibition will showcase old and new work from his wide oeuvre spanning over ten years and disciplines; including video, photography, and sculpture.
_______________________________________________________
JULIE LIEN: What is crucial in maintaining your arts practice?
OWEN LEONG: It's important to prioritise your art. Make the time and space for your art practice, while balancing all of life's other responsibilities. I find this is a constant challenge and I'm always learning how to best manage my time and resources to stay organised. The best thing is that it gets easier with practice.
Don't underestimate the administration that's involved with being an artist. Writing proposals, grant applications, project management, tax, marketing, sourcing materials, getting quotes from suppliers, record keeping… all of this sometimes before I even step foot in the studio!
Professional practice is an important skill to acquire. Stay informed of the arts industry and best practice. Know the value of your intellectual property, art, and skills. Recognise that the skills you've acquired as an artist have a value and ensure others respect the value of your experience, knowledge and expertise.
_______________________________________________________